People
Leadership
Program Director
Dr. Amanda Solomon Amorao
DOC Director, Assistant Teaching Professor
Office: Sequoyah Hall 124 
alsolomon@ucsd.edu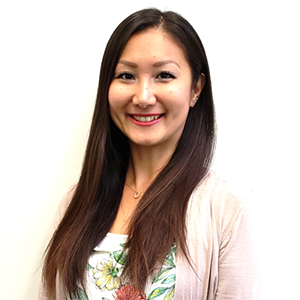 Program Coordinator & Academic Advisor
 Kumi Obayashi-Ward
 Office: NTPLLN Arts & Humanities Bldg. | RWAC 0660
 Academic Advising hours: MTWTh 9-11am by appointment 
 Undergrads: Virtual Advising Center | All others: aapi@ucsd.edu
UC San Diego Undergraduate Students
Submit all your inquiries via the Virtual Advising Center (VAC). 
AAPI Academic Advising Hours: Monday through Thursday, 9:00-11:00am PST by appointment
To schedule a one-on-one Zoom advising appointment, email aapi@ucsd.edu with your name, PID, available days and times, and reason for an appointment.
All Other Inquiries
Email aapi@ucsd.edu with your full name and you will receive a response within 3 business days.
Affiliated Faculty